---
Coming in June!


---



Summer 2023 Registrations Open!
June 20th Evaluation Skate Groupings and Ice Times



5:00-6:00pm



Boston Adler
Sam Appleton
Wystan Bednarz
Ryder Breunig
Dominic Brown
Jack Carter
Hayley Chamberlin
Milo Donaldson
Griffin Due
Jaxton Ernst
William Fabick
Nolan Garrod
Brayden Gordon
Blake Hanson
Mason Heldmann
Tyler Heslinga
Gwyneth Hoeltke
Benji Hurd
Shea Idzi
William Johnson
Eli Kaiser
Charlie Karls-Dale
Henry Karls-Dale
Logan Knaack
Harrison Krogstad
Maverick Haubenschild
Zachary Lettau
Margaret Loeffelholz
Benjamin Machado
Camden Madden
Reagan Maier
Carson Marks
Giuliette Melone
Logan Meyer
Everett Meyer
CJ Meyers
 

6:15-7:15pm



Grace O'Connell
Nolan Polster
Natalie Polster
Ruby Rinabarger
Michael Rodriguez Jr.
Kelton Royster
William Sarnow
Tavin Schill
Darby Seep
Theran Sievert
Brecken Stark
Mason Torbeck
Luke Wang
Waston Weiss
Clark Welwood
James Wiesen


Noah Albakri
Ben Anderson
Carys Benedict
Brooks Bowers
Nolan Bree
Vinny Brown
Randy Christopherson
Nadia Cid
William Cutrano
Eli Dillon
Kade Dunlap
Ben Taylor-Feldman
Charlie Fitz
Lucy Gibson
Sullivan Groth
Sean Gruenloh
Paxton Haley
Caleb Herbrand

7:30-8:30pm



Haakon Hoeltke
Henrik Hurd
Parker Johanns
Calvin Kunde
Oscar Leong
Penelope Loeffelholz
Noah Machado
Ryder Maier
Haylie Maier
Sydnee Marks
Mario Melone
Jonathon Meloy
Elle Osborn
Benson Reible
Brendan Steinhorst
Dylan Swenson
Annie Taylor
Harris Van de Kreeke
Bradley Vogel
Marek Volk
Easton Wegner
Carolena Weiss
Zygris Welch
Blake Winge
Andrew Zander
---
Ice Pond Account Cards Available
Pick up an Ice Pond Account card for your family today. 


These cards are great as you can add funds to them and use them at your convenience.
They also make a great gift. 
---
---
---
For questions about our schedule

contact our Rink Manager
---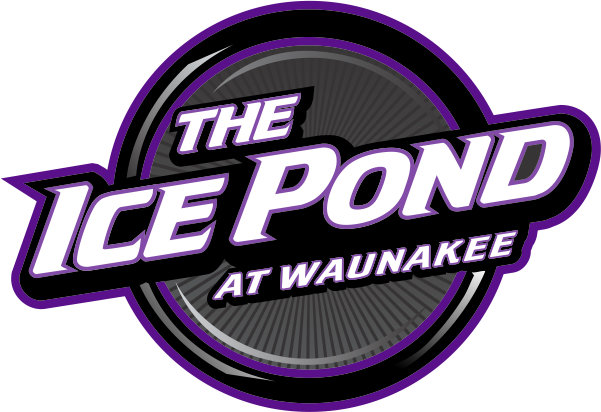 Admission Rates:
 
Open Hockey - $10.00 Must be paid before going on the ice - NO EXCEPTIONS
Session designated for hockey players to work on skills, have fun, and scrimmage. Full equipment is required to play, including an approved helmet. All players under the age of 18 are required to wear approved full facial protection. (Limit to the first 25 paid skaters)
Open Skating - $10.00
Open Freestyle
$14 per hour
Ice time designed for figure skaters to practice their skills.
Teen Skate- $15.00 Skate Rental Included
*Admission required for building entry
Skating session designed for students to have fun with friends at the rink. Hang out and ice skate
Skate Rental Available - $3.00
Hockey Skates size 8J - Adult 13
Figure Skates size 9J - Adult 12
**Available while supplies last**
---
---
Location & Directions:
The Ice Pond at Waunakee is located at 1110 Prairie View Drive, Waunakee, WI.
One easy way to find us is that we are right down Hogan Road from Carl F. Statz & Sons. Their address is 6101 Hogan Rd, Waunakee, WI.
Call (608) 850-2828 for more information.